Oft kommt es vor, dass ein Windows Server das Netzwerk-Profil (Domäne oder Privat) nicht sauber erkennt und stattdessen auf "Öffentlich" steht. Dies hat natürlich Auswirkungen, z.B. auf die gesetzten Firewall-Regeln: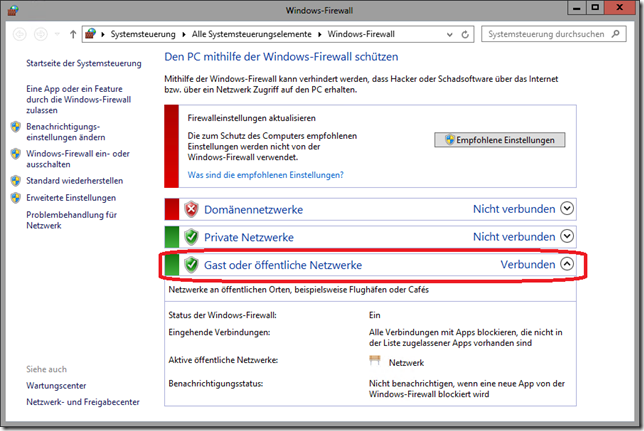 Eine kurze Überprüfung im "Netzwerk- und Freigabecenter" fördert das gleiche Ergebnis zu Tage: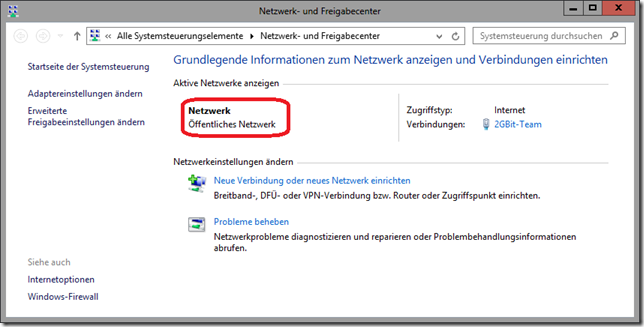 Auch mit Hilfe der Windows PowerShell kann man dies sehen…

… und ändern!

Mit Hilfe des Aufrufs
Set-NetConnectionProfile –InterfaceIndex # –NetworkCategory Private
wird das Verbindungsprofil auf "Privat" gesetzt ("Domain" setzt auf Domäne). Nun kann man auch im Netzwerk- und Freigabecenter das korrekte Verbindungsprofil sehen: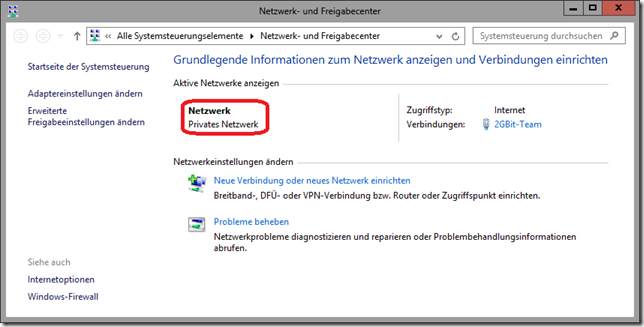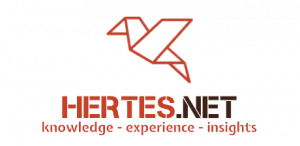 Über mich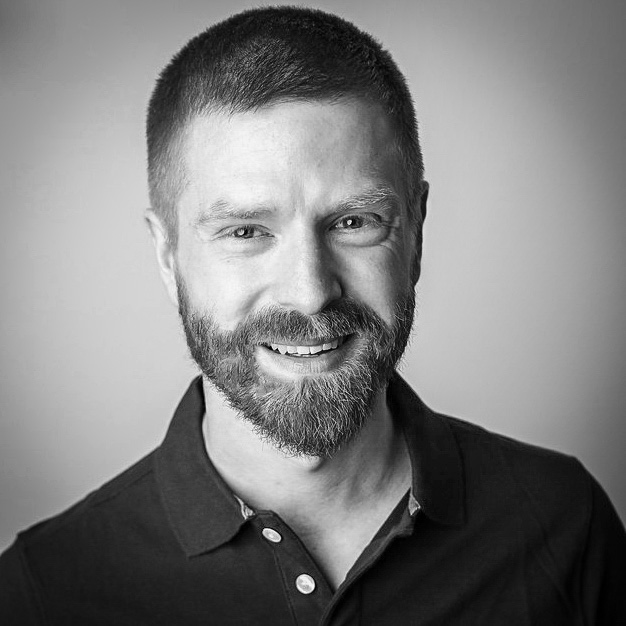 Hier erfahren Sie etwas über mich, den Autor dieses Blogs...
Windows Server Usergroup Leipzig
Social Networks
Twitter-Feed
#WVD Admin GUI

My free distribution to the #Azure and #WVD community. Download and guide: https://t.co/kRBilSCnqr

I published a short demo video to youtube:

https://t.co/JLSj3CMxOk
Load More...
Schlagworte
Neue Beiträge
Blogroll
Kategorien
Archive
Meta