Es ist geschafft – zum dritten Mal in Folge hat mich Microsoft zum MVP ernannt. Dafür möchte ich Danke sagen – danke an alle, die meinen Blog hier lesen, meine Youtube Videos schauen oder an meinen Community-Treffen teilnehmen. Ihr seid es, die diesen Award mit Leben füllen und ihn möglich machen.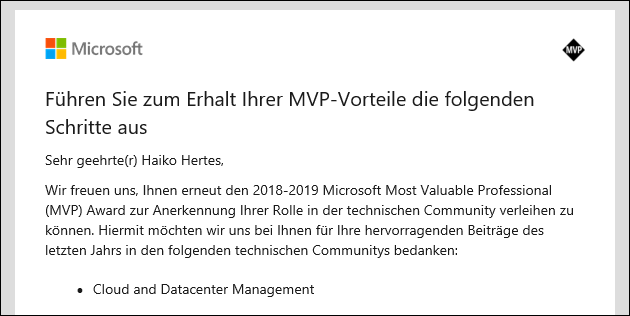 Gleichzeitig beglückwünsche ich alle anderen MVPs, die es geschafft haben, Ihren Aware zu erneuern oder neu ins Programm aufgenommen worden! Well deserved..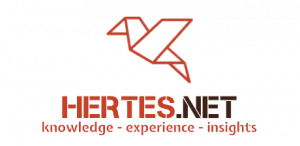 Über mich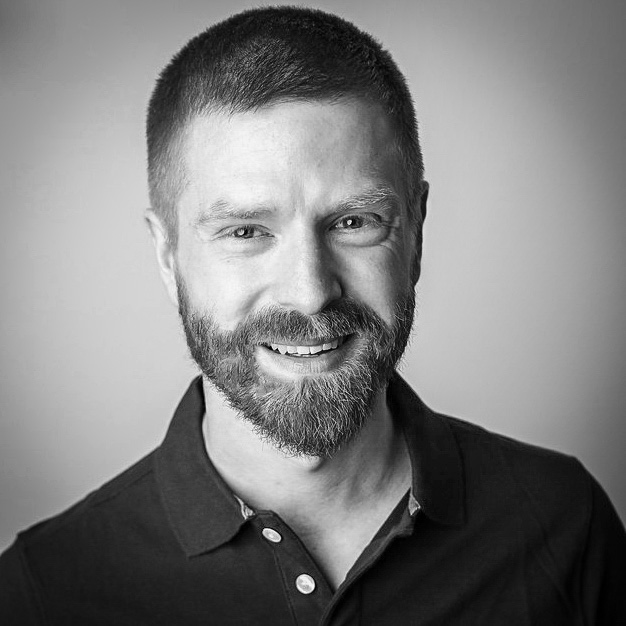 Hier erfahren Sie etwas über mich, den Autor dieses Blogs...
Windows Server Usergroup Leipzig
Social Networks
Twitter-Feed
Sowas find ich persönlich ja grandios! https://t.co/cmwRY0vJam
My @MS_Ignite essential tip: Dress for the heat/humidity outside. Bring clothes for the COLD inside the conference center. Floridians freeze themselves indoors. Best way to cool down when walking outside is to walk past a shop door - a cold blast hits you as the doors auto-open.
Load More...
Schlagworte
Neue Beiträge
Blogroll
Kategorien
Archive
Meta