Es ist geschafft – zum dritten Mal in Folge hat mich Microsoft zum MVP ernannt. Dafür möchte ich Danke sagen – danke an alle, die meinen Blog hier lesen, meine Youtube Videos schauen oder an meinen Community-Treffen teilnehmen. Ihr seid es, die diesen Award mit Leben füllen und ihn möglich machen.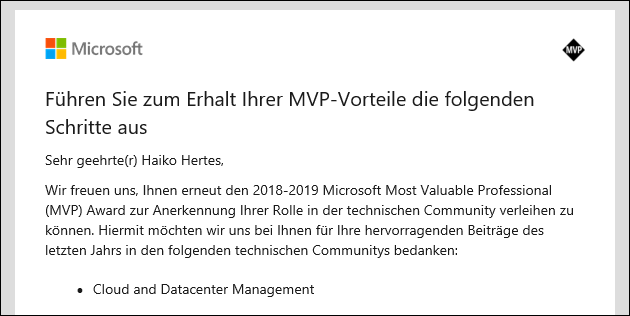 Gleichzeitig beglückwünsche ich alle anderen MVPs, die es geschafft haben, Ihren Aware zu erneuern oder neu ins Programm aufgenommen worden! Well deserved..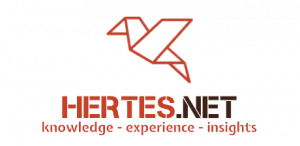 Über mich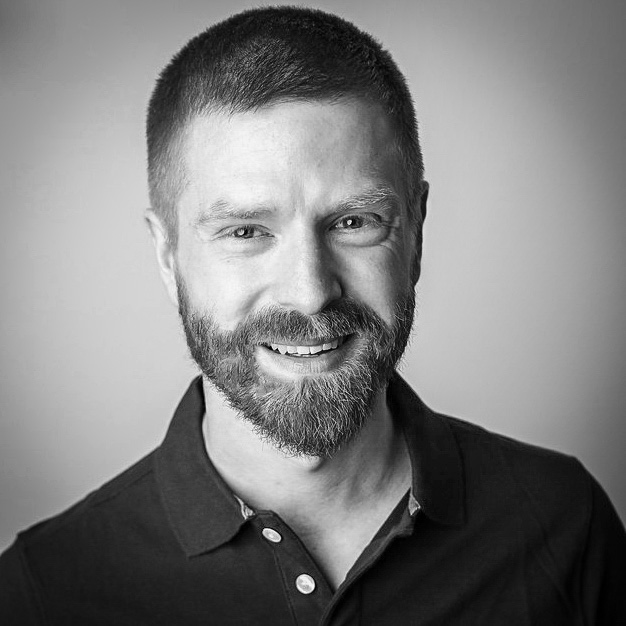 Hier erfahren Sie etwas über mich, den Autor dieses Blogs...
Windows Server Usergroup Leipzig
Social Networks
Twitter-Feed
Our biggest fans this week: GermanTwitchRT, GregorReimling, Max_l_e. Thank you! via https://t.co/ecjmm7Rvjd
One day and a half till #cdcgermany - come to my #PowerShell session on #Tuesday #Track 5 - https://t.co/hk9oaI0jTb #MVPBuzz #CommunityRocks
Load More...
Schlagworte
Neue Beiträge
Blogroll
Kategorien
Archive
Meta