In wenigen Tagen steigt der SysAdminDay (System Administrator Appreciation Day) 2017 in Leipzig. Es gibt noch freie Plätze für die kostenlose Veranstaltung, also meldet euch an:
Wir sehen uns am Freitag!
Der neuen Praxis folgenden hat Microsoft heute die Neuauszeichnungen und Verlängerungen für den MVP-Award bekannt gegeben – und ich habe es wieder geschafft! Danke auch an meine Leser – ihr seid ein Teil dieser Geschichte.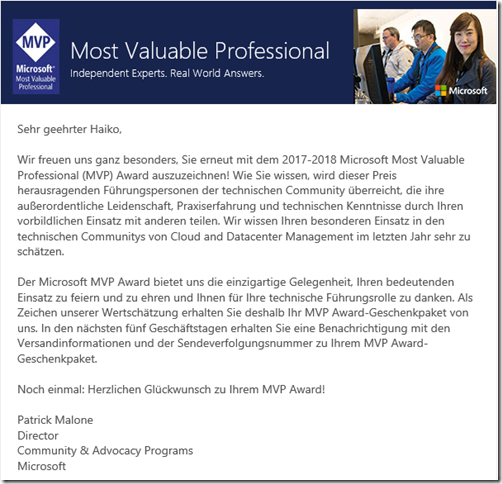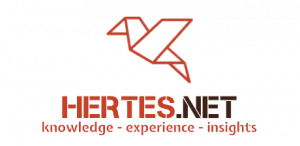 Über mich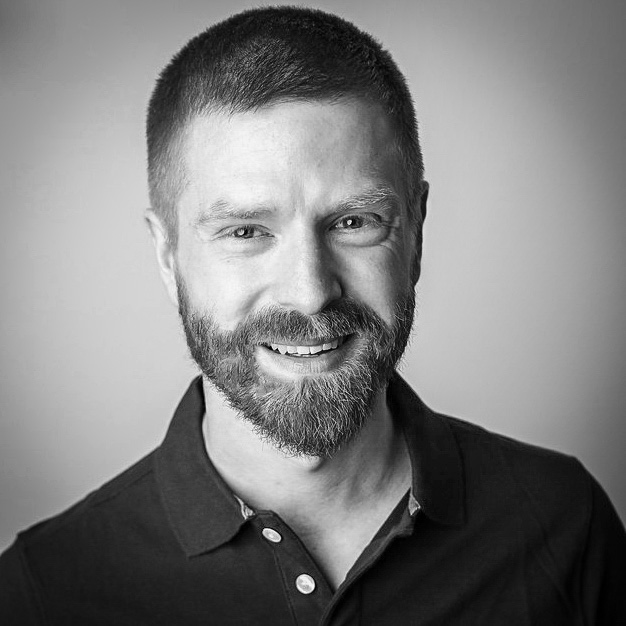 Hier erfahren Sie etwas über mich, den Autor dieses Blogs...
Windows Server Usergroup Leipzig
Social Networks
Twitter-Feed
#AzureMonitor Alerting with #Powershell https://t.co/i8mfL3Bksm #Azure
#AzureArc represents the latest move towards letting customers use the technology that works best for them - even if it's not on our infrastructure.

Read more: https://t.co/pkkaWyW79V via @CNBC
Load More...
Schlagworte
Neueste Beiträge
Blogroll
Kategorien
Archive
Meta