In wenigen Tagen steigt der SysAdminDay (System Administrator Appreciation Day) 2017 in Leipzig. Es gibt noch freie Plätze für die kostenlose Veranstaltung, also meldet euch an:
Wir sehen uns am Freitag!
Der neuen Praxis folgenden hat Microsoft heute die Neuauszeichnungen und Verlängerungen für den MVP-Award bekannt gegeben – und ich habe es wieder geschafft! Danke auch an meine Leser – ihr seid ein Teil dieser Geschichte.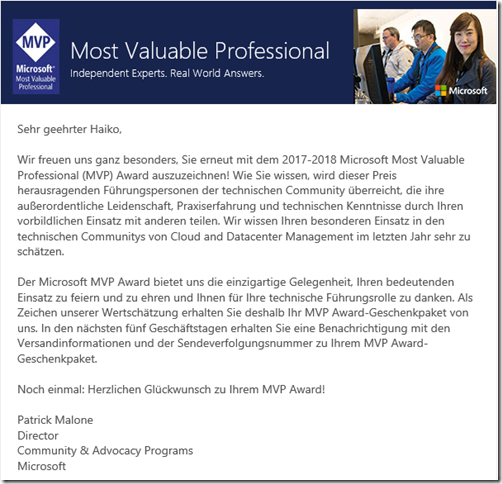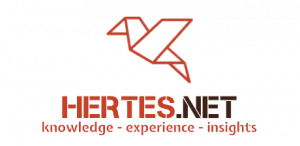 Über mich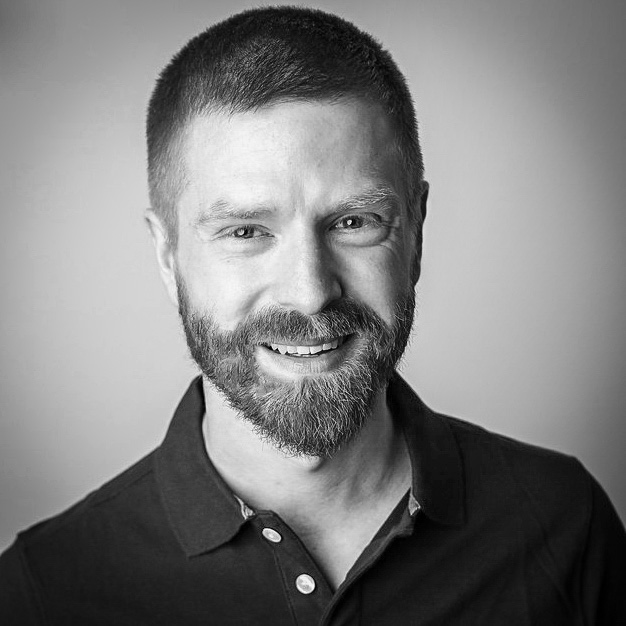 Hier erfahren Sie etwas über mich, den Autor dieses Blogs...
Windows Server Usergroup Leipzig
Social Networks
Twitter-Feed
A picture of the #Azure #Day in French Switzerland today... thanks to my colleague Oscar for taking it.
#Microsoft #Event #Switzerland #Schweiz #Cloud
Azure Cost Management updates – January 2020 https://azure.microsoft.com/blog/azure-cost-management-updates-january-2020/?utm_source=dlvr.it&utm_medium=twitter #Microsoft #Azure #Cloud
Announcing Windows Server vNext Insider Preview Build 19551 https://blogs.windows.com/windowsexperience/2020/01/28/announcing-windows-server-vnext-insider-preview-build-19551/
Load More...
Schlagworte
Neueste Beiträge
Blogroll
Kategorien
Archive
Meta