Nachdem ich meinen Webcast-Kurs zur PowerShell Pipeline in den letzten Tagen (oder eher Nächten…) fertiggestellt habe, ist dieser nun seit heute auf Channel9 online.
In den nächsten Tagen wird der Kurs dann auch in der Microsoft Virtual Academy (MVA) zu finden sein.
Der Link zur Channel9 Serie:
https://channel9.msdn.com/Series/Fortgeschrittene-PowerShell-Techniken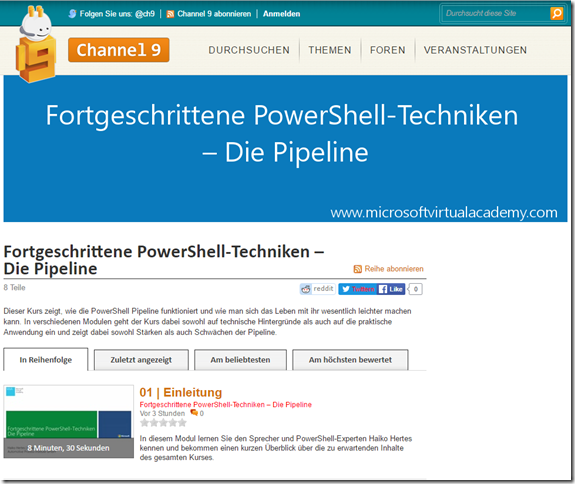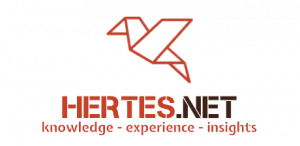 Über mich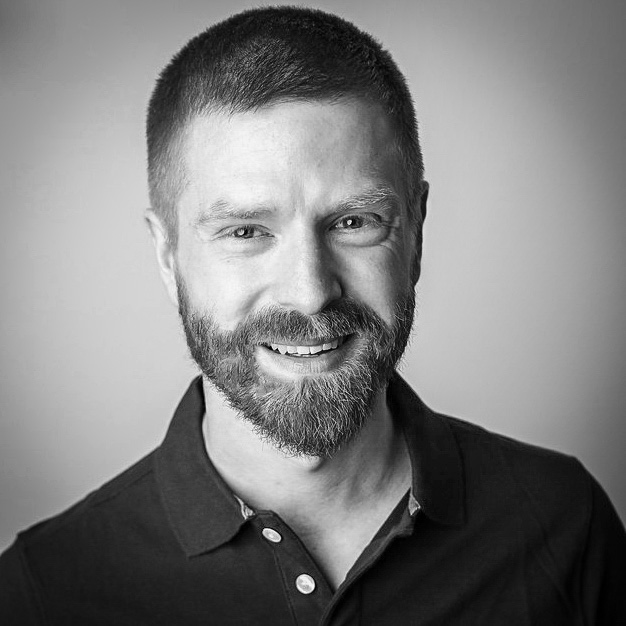 Hier erfahren Sie etwas über mich, den Autor dieses Blogs...
Windows Server Usergroup Leipzig
Social Networks
Twitter-Feed
Azure Bastion – Private RDP and SSH access to Azure VMs https://www.thomasmaurer.ch/2019/06/azure-bastion-private-rdp-and-ssh-access-to-azure-vms/ #Azure #AzOps #MicrosoftAzure #AzureVM #AzureIaaS #IaaS #Security
Have you heard the news? Azure Functions 3.0 is ready for production. Brings the best of .NET Core 3.1, Node 12, and more improvements for serverless functions. https://azure.microsoft.com/en-us/updates/azure-functions-runtime-30-is-now-available/
Because #PowerShell is awesome 😎 and everyone can help make it even more awesome, I wrote a blog:

Ten ways of contributing to PowerShell on GitHub

https://joskw.gitbook.io/blog/powershell_contributing
Load More...
Schlagworte
Neueste Beiträge
Blogroll
Kategorien
Archive
Meta