Auf einem Test-Host unter Windows Server 2016 mit Hyper-V ist mir heute folgende Fehlermeldung im Eventlog aufgefallen: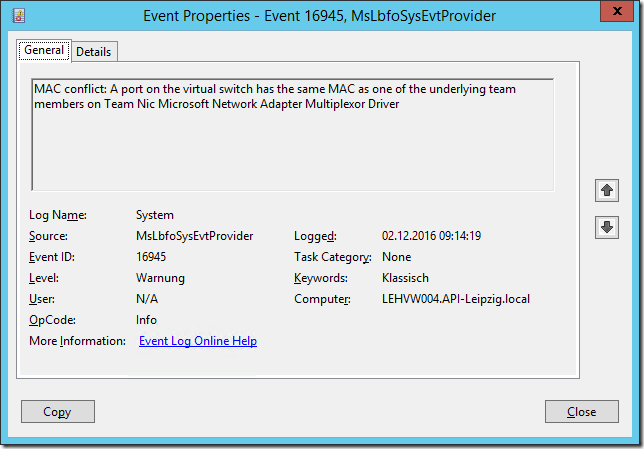 (MAC Conflict: A port on the virtual switch has the same MAC as one of the underlying team members on Team Nic Microsoft Network Adapter Multiplexor Driver) – Source: MsLbfoSysEvtProvider / Event-ID 16945
Wenn man mittels PowerShell nach den MACs schaut bestätigt sich das auch schnell:
Get-NetAdapter | Sort MacAddress

Als Lösung habe ich die MAC des Teams (mittels PowerShell, da es ein Core-Server ist) geändert:
Get-NetAdapter "Name" | Set-NetAdapter –MacAddress 00-00-00-00-00-00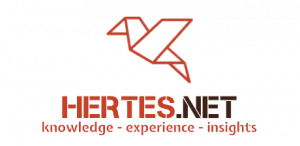 Über mich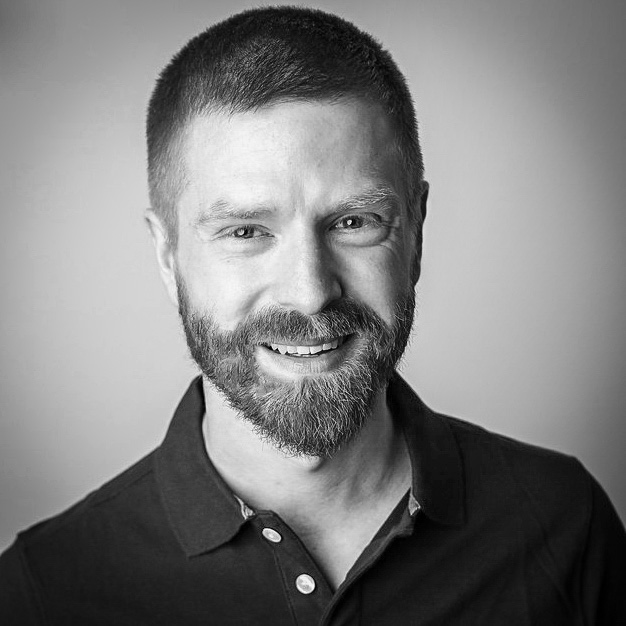 Hier erfahren Sie etwas über mich, den Autor dieses Blogs...
Windows Server Usergroup Leipzig
Social Networks
Twitter-Feed
Are you thinking of moving your SCOM monitoring to Azure Monitoring ? Just finished a beta version to migrate a complete SCOM management pack to Azure Monitors. Still a lot challenges to take but it looks promising. #Azure #Monitor #SCOM #ManagementPacks #OpsLogix
#AzureMonitor Alerting with #Powershell https://t.co/i8mfL3Bksm #Azure
#AzureArc represents the latest move towards letting customers use the technology that works best for them - even if it's not on our infrastructure.

Read more: https://t.co/pkkaWyW79V via @CNBC
Load More...
Schlagworte
Neueste Beiträge
Blogroll
Kategorien
Archive
Meta