In meinen Workshops und anderen Kundenterminen kommt immer wieder die Frage, wie man Virtuelle Maschinen in Azure nach Zeit gesteuert hoch- und wieder runterfahren kann. Das ist eigentlich ganz einfach – man benötigt dazu nur folgendes:
Einen Azure Automation Account
Ein PowerShell Runbook mit entsprechendem Skript
VMs mit den entsprechenden Tags
Ich habe mich dazu zu folgenden Tags entschieden:
AutoShutdown – Entscheidet, ob die VM automatisch heruntergefahren werden soll; kennt die Werte "Yes" and "No"
AutoShutdownTime – enthält die entsprechende Zeit für den Shutdown im Format HH:mm:ss nach UTC
AutoStartup – Entscheidet, ob die VM automatisch gestartet werden soll; kennt die Werte "Yes" and "No"
AutoStartupTime – enthält die entsprechende Zeit für den Start im Format HH:mm:ss nach UTC

Das PowerShell-Skript findet ihr in meinem GitHub Repo:
https://github.com/HaikoHertes/scripts/blob/master/Azure/Management/StartAndStopVMsWithAzureAutomation.ps1
Das Skript ist etwas komplexer als die beiden anderen im Repo, berücksichtigt dabei aber auch, dass eine VM ggf. morgens heruntergefahren und abends gestartet werden soll.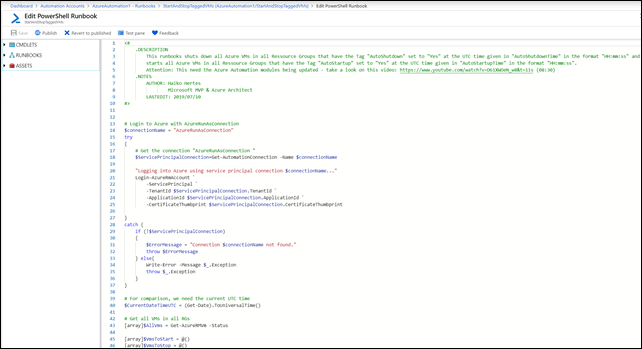 Auf Youtube habe ich ein Video veröffentlicht, dass das Vorgehen mit anderen Skripten zeigt: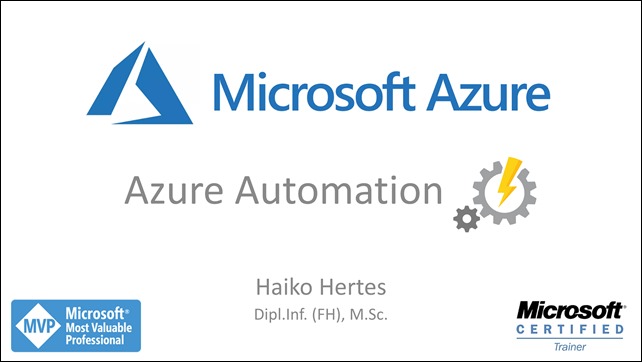 Probiert es einfach mal aus – viel Spaß!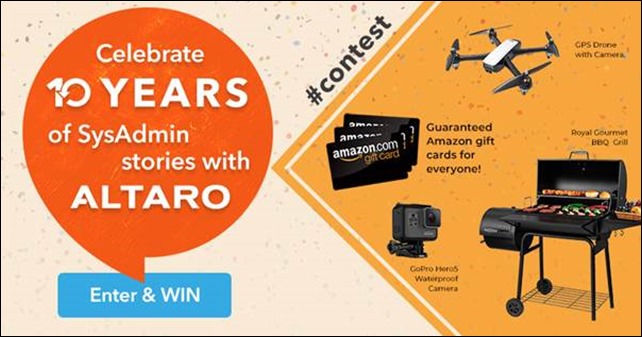 To celebrate their 10th anniversary & SysAdmin Day 2019, Altaro is giving SysAdmins and IT professionals the opportunity to share their best IT story and WIN fantastic prizes!
Throughout our careers, we all gather daily stories worth telling, from tech situations to funny anecdotes, terrible mishaps or incidents with our colleagues. This year everyone is invited to share their best stories for a chance to win big prizes: an amazing Royal Gourmet BBQ Grill, a GPS Drone with Camera & Live Video 1080 HD FPV, a GoPro Hero5 Waterproof Camera & more. And here's a tip: for any eligible subscription they give a guaranteed Amazon eGift voucher!
So, if you are a Hyper-V or VMware user, download Altaro's VM Backup and follow the instructions you will find over here to WIN these exciting prizes!
Enter the competition & make it a year to remember by sharing your best IT story!
Good luck!