Seit etwa einer Stunde sind die Technical Preview (TP5) vom Windows Server 2016 sowie von System Center in der MSDN und im Evaluation Center verfügbar: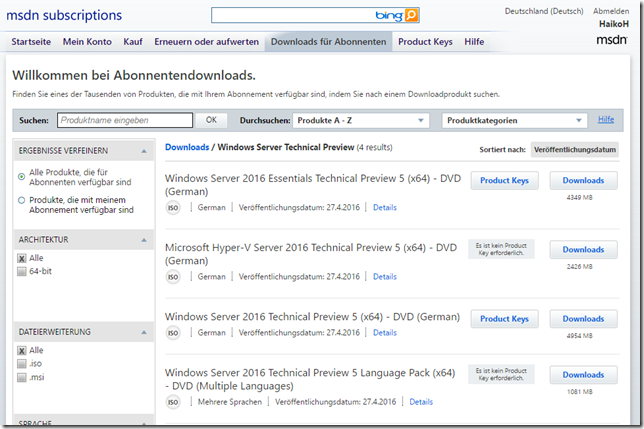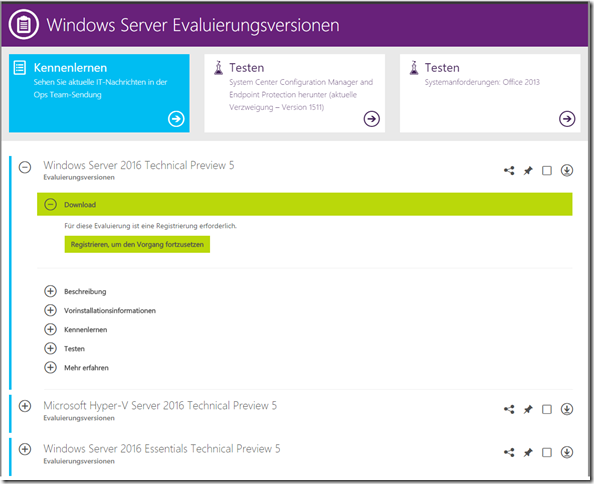 https://www.microsoft.com/de-de/evalcenter/evaluate-windows-server-technical-preview
Was neu ist im System Center TP5 lässt sich in diesem Blog-Artikel vom Engineering-Team nachlesen. Zum Server 2016 gibt es eine solche Übersicht scheinbar noch nicht… Viel Spaß beim Ausprobieren!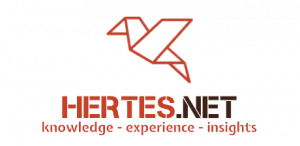 Über mich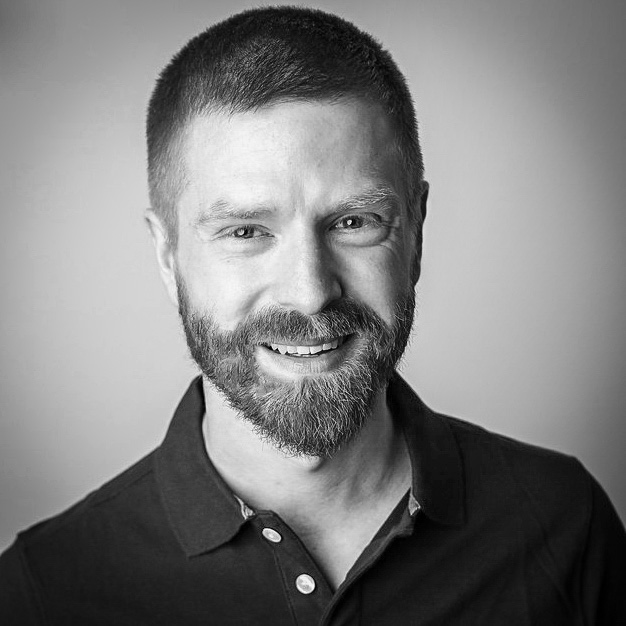 Hier erfahren Sie etwas über mich, den Autor dieses Blogs...
Windows Server Usergroup Leipzig
Social Networks
Twitter-Feed
Get an introduction to Durable Functions, an extension of #Azure Functions that lets you write stateful functions in a serverless environment: https://t.co/0QHYp4gtaI
Load More...
Schlagworte
Neue Beiträge
Blogroll
Kategorien
Archive
Meta